WELCOME TO OUR WEBSITE!

TRINITY WEDDING CHAPEL

325 N. SECOND AVENUE, SUITE "H"
UPLAND, CA 91786
(909) 620-7771
WELCOME TO OUR WEBSITE!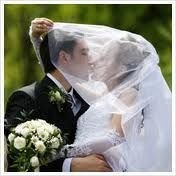 Thank you for visit us!

We truly hope you give us the honor of officiating your marriage ceremony!
We have officiated hundreds of marriage ceremonies, each and every one of them has been a very special event and experience.
We sit with the couple to tailor your ceremony according to your wishes!
We can officiate a long, medium or short version ceremony. With rings or without rings, with candles, sand, etc.
Our services include the ceremony, the marriage license and a framed wedding certificate for the cost of $300.00
We can accommodate up to 35 people in our chapel at no additional cost.